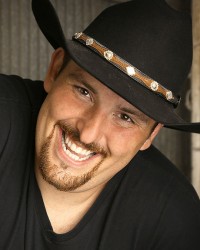 By Kara Bentz–Everyone from Morningside College, or around the Sioux City area, has heard the name Casey Muessigmann. Muessigmann has created such a name for himself with his music and his time on The Voice, that people all over America even know his name.
Morningside College has the pleasure of bringing Muessigmann to campus to sing at the annual Homecoming Taste of Morningside event on Saturday, October 10th.
In 2014, he graduated from Morningside College. During his studies, Casey took six months off to audition for The Voice. He had the incredible opportunity to work on Blake Shelton's team during season 3. While this offered him validation for his God-given talent and a platform to kick start his goals as a musician, Casey credits his success to continued effort. "God can give you a talent, but it doesn't really mean anything unless you use it." He works hard alongside his band and manager, who is his father, Jon.
Since graduating, Muessigmann has been busy with studio time, writing music, and touring. He has shared the stage with big names like: Blake Shelton, Florida Georgia Line, Chris Cagle, and many others.
While these opportunities can sometimes change people, Casey is still the same guy that he has always been. When asked if his success has changed him, Casey responded, "Nah. I'm still me. I'm still a goober." That fact was evident throughout his relaxed and light-hearted interview.
Casey expressed his excitement to play with his band at Morningside. The pride he holds for Morningside College, his alma mater, is evident. He even has a tattoo that says, "Forever Maroon" to represent his time at Morningside. He said, "I've met some of the greatest people through Morningside."
The atmosphere of the school was his favorite aspect. "I felt important. Wherever I went I felt like people knew me and, more importantly, I knew them."
Morningside invited Muessigmann and his band to play at Taste of Morningside following the homecoming game. He will be under the tent on the west side of the field playing a number of original songs as well as other popular country songs.