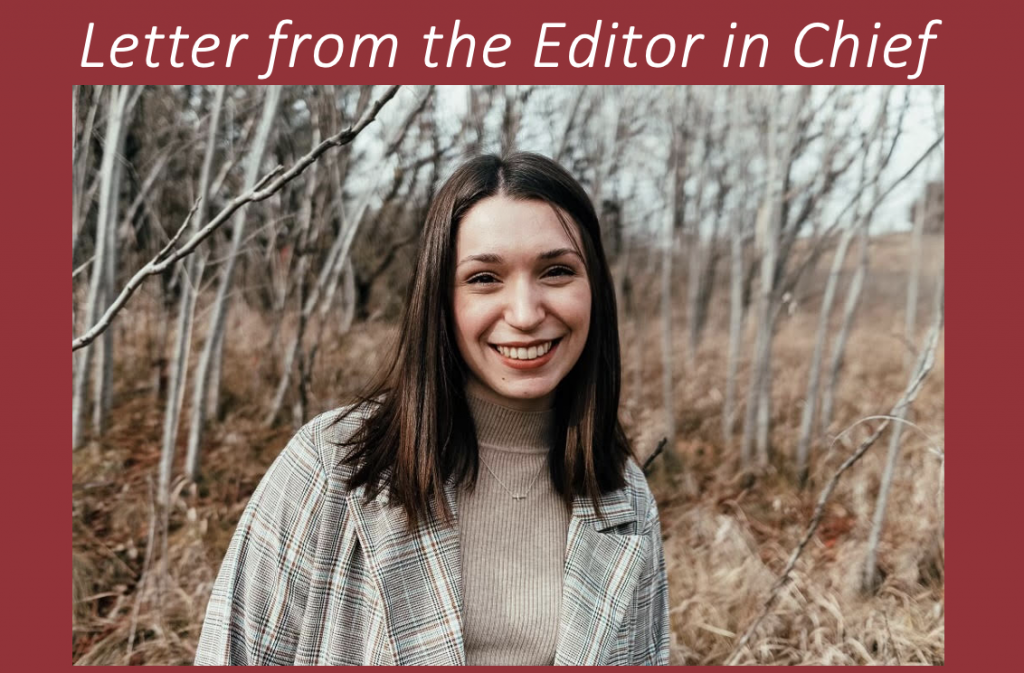 The Morningside Review, take 3! It has been a wonderful experience publishing this year's edition of The Morningside Review. Being able to see the talented students here at Morningside University send in their works and get them published is a privilege I cannot emphasize enough. I am appreciative of all my colleagues who worked on this edition with me.
This edition of The Morningside Review was published by a wonderful team gathered in a class called Editing and Publishing led by Dr. David Elder here at Morningside. We all gathered in class and were told that we would be the editorial team of this publication for the semester. I had the amazing opportunity to be the Editor-in-Chief, and I have been blessed with many great colleagues and memories of this experience.
Thank you to my editorial staff: Payton Sauerbrei, Josh Miller, Jr., Lukas Knudson, Kaelin Armstrong, and Hunter Yearington. They are such hard workers and have helped me in my first role as Editor-in-Chief of a publication. I am very proud to know them.
Thank you to my copy editors: Jayden Steffen, Kennedy Skinner, and Dr. David Elder. They looked through all our submissions with detail and precision. I am so grateful for their hard work and dedication. They truly are a blessing to this university.
I also want to thank the communications team: Ashley Duncan, Darrian Adkins, Camrie Miranda, and Chloe Krommendyk. They are the backbone of this team, working on getting information out and getting submissions organized. Without their communication skills we wouldn't have been able to get submissions or get this publication out.
I cannot thank these people enough. They are the ones who kept me above the water and held me, as well as my leadership, accountable . I am so grateful to know this group not just as professionals but as friends, as well.
For those of you who are going into editing or publishing, or those who will walk into a class that you have never taken, you are going to be brilliant and magnificent. Believe in yourself and your colleagues. Ask for help when you need it because you are enough and you have wonderful people in this world who care for you. The process may seem large at the beginning, but take it step by step, piece by piece, and moment by moment.
Don't take this time for granted and be thankful for what life gives you. I stepped into this position after a wonderful editor, Mari Pazzini, and wanted to give Morningside and its community the same experience she wanted them to have. As Mari Pazzini once said: The Morningside Review is for all of us.