Aug
27
Sam Storey is a sophomore at Morningside College. He came to Sioux City from London, England hoping to major in general business. After his anticipated college degree, Storey plans to work his way up as a leading person in a company.
Being able to combine his passion for sports with a college education, is what interested him in the US. The Golf coach and the academic reputation of the school were major reasons why he joined Morningside College.
In his Freshmen year, Storey was part of the first MC Men's Golf team that made it to nationals.
Other than that, he led the team with the lowest scoring average and played an important role during their successful 2019 run.
Sam Storey enjoys soccer a lot and is a supporter of his hometown club, Chelsea FC.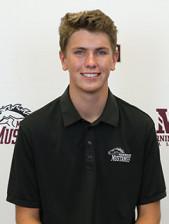 Comments