This weekend I went home and worked all day every day. It was tiring, but it left me time at night to spend time with friends I haven't seen since last summer. One of my oldest friends, who is basically family, had a small grill out for her birthday.
We spent a lot of time in the hammock talking. That night her mom, who is handicapped after cancer and uses a cane to walk around and can only talk in a whisper, grilled supper for us. After that, Kayla, my friend and I, went for a walk with her mom and then came back and did the dishes for her since she was in some pain.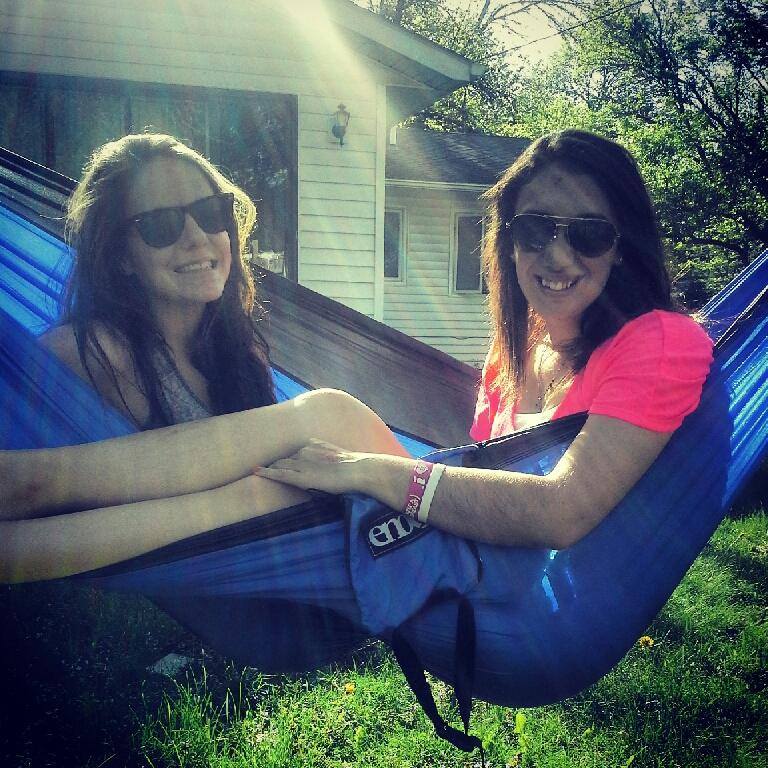 I think it's the little things you can do that improves your karma, after doing the readings. It's simple to improve your karma by helping someone cross the road, or one I've done in the past is left money for the next person's coffee at a coffee shop. I see this all the time since I'm a barista in the summer. It's easy to do little tasks that can make you feel better about your place in the world, and something like a walk and dishes helped her mom a ton.