Jan 15 2017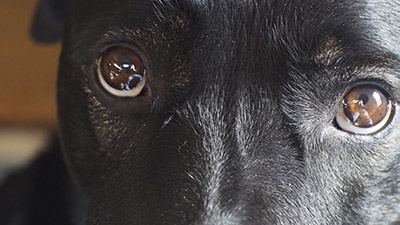 My mom bought me my first camera in @1975. An Olympus OM-1 with a 50 mm f1.4 lens.
That camera, three other Olympus cameras, and a handful of lenses got me through my career as a reporter/photographer/editor.
Last year I bought an Olympus OM-D E-M10 digital. The main selling point for me was that I could use all those old [legacy] lenses on a modern digital camera.
I have been experimenting with the camera and with the lenses and posting images on Instagram. Today I dug out a macro focus ring and added it to a 50 mm f1.8 lens. The photo above is of Rylie. She wasn't the best model, so here are some other examples.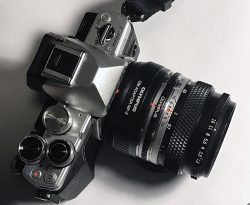 This is what the camera looks like with the adapter, macro ring, and lens. (Taken with my iPhone, w/some color correction.) It's long, and front heavy, but much easier to use than my 200 mm plus the adapter.
Back in the day, Olympus cameras were smaller than every other 35 mm. The OM-D re-creates the original look as much as possible.
One small issue I have with the camera/lens setup I bought was that the Olympus 14-42 f3.5 lens is a bit cheesy. It makes good images, but it seems so insubstantial. Lots of plastic. These older lenses give the camera a heft and solidity I remember.
The focusing distance runs roughly eight inches to 16 inches. (Which made Rylie uncomfortable.) The focus can be a little difficult, but the peaking feature helps a bit. I also need to get a table-top tripod if I'm going to do more with this.
The photos have been through PhotoShop, but only to adjust size. No sharpening or color adjustment.
One of the art filters available with the camera is called Diorama, which is similar to the shallow focus effect here. I'll have to put the two together — filter and ring — to see what I get.
This suggests the depth of field. The diameter of the bottle is about 1.5 inches, so the depth of field is less than an inch, even at f11. ISO was 1600.
One last shot. I don't remember why I bought the macro ring. I don't remember having any particular need for close-up photography. The lighting wasn't ideal for these photos, just my desk lamp, but this image nicely shows the ability to reveal texture detail.
No responses yet
Leave a Reply