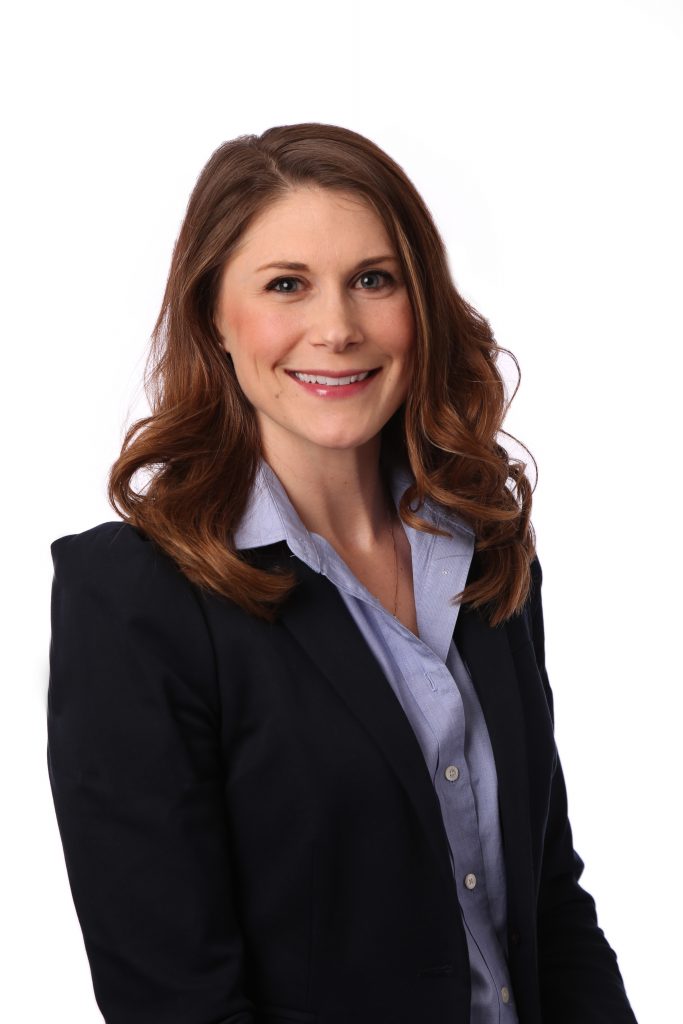 A little over 10 years after graduating from Morningside College, Samantha Wenger is a senior managing associate at Dentons, a global law firm with 175 locations serving 79 countries.
Wenger earned a bachelor's degree in political science and business from Morningside College in 2008. She went on to earn a law degree from the University of Missouri – Kansas City School of Law.
Along with her work at Dentons in Kansas City, Wenger serves on the Lawyers Encouraging Academic Performance board and is a member of the Kansas City Metropolitan Bar Association.
Wenger said Morningside College helped prepare her for her successful law career.
"On my first visit to Morningside, there was a palpable sense of excitement on campus that immediately drew me in," she said. "After that single visit, I felt that Morningside would provide the best learning environment for me because the professors' fully engaged teaching style would be able to keep my attention, and the small class sizes would not allow me to get lost in the shuffle."
During her time on campus, Wenger participated in Mock Trial, Entrepreneurship Group, Student Ambassadors, Omicron Delta Kappa leadership honor society, and Interdepartmental Honors.
Wenger said her favorite thing about Morningside was the professors.
"My favorite thing was each of the professors in Charles City and Lincoln Center who went out of their way to instill confidence in me and help me plan for my future after Morningside," she said. "Also, Pam Anderson in Lincoln Center – I do not know what I would have done without her humor all of those years."
Her advice for students was to take advantage of the expertise of their professors.
"Respect and listen to your professors," she said. "They are there to help you find your way if you are willing to let them. I would also say that everyone should take the opportunity to tackle at least one notoriously difficult – maybe even terrifying – course while at Morningside. That class for me was Civil War with Dr. (Pat) Bass. While I can definitely see how that course could have stricken fear in the hearts of many students, I hesitantly accepted the challenge and can now proudly say that Civil War ended up being one of my favorite classes. That sense of accomplishment you get after conquering those scary courses is quite wonderful. Prove to yourself that you can do it!"
Her advice for young alumni was to stay involved in your community.
"The connections you build outside of the workplace are often just as critical, if not more so, to your personal and professional growth," she said. "Make sure you are also taking good care of yourself – get enough sleep, stay active, eat well and do at least one thing every day that makes you happy. Doing these things will help keep you mentally and physically strong so that you are ready to handle the challenges of a new career or post-graduate program."