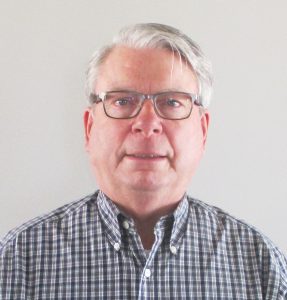 Dick Stone has taken every opportunity to get involved at Morningside while as an alumni through various activities and the Morningside Alumni Board. He has been a member on the board since 2011 and currently serves as the treasurer.
Stone graduated from Morningside College in 1968 with a major in Business Administration. After graduation, he went to further his education and got his Masters in Business Administration from Arizona State University in 1979. In 1991, he received his Masters of International Management from the University of Dallas, which rounded out his education.
When asked, Stone stated that he chose to attend Morningside because he was familiar with the school since he grew up in Sioux City. He explained, "I was born and raised in Sioux City. From seventh grade to graduating from Morningside, I attended schools within a two block radius. Because I grew up in Sioux City, I was connected with Morningside a long time before enrolling, and was never sorry of that connection."
Stone's favorite thing about Morningside was the smaller class sizes. He stated, "The smaller classes allowed for the faculty to be more accessible to the students. You weren't just a number in a lecture hall of 100+ students like the larger schools."
His advice for current students was to get involved in college activities. He explained that while going to college, he worked 30-35 hours a week off campus, which left little time for activities. Stone states, "One of my life's biggest disappointments is that I was not more involved in college activities during my four years at Morningside. My advice is to be involved as much as you can based on your individual circumstances.
His advice to current alumni was to stay connected to the college and the people that you met while at Morningside. Stone explained, "Stay connected to both the college and to the friendships you have made during your time at Morningside. No matter where you live, chances are that there will be other alumni in your area. It is a great opportunity to network."
Stone returned to Sioux City when he retired in 2011, but for forty-two years prior to that he lived in multiple different cities. He stated that he lived in Knoxville, San Diego, Phoenix, San Jose, and Dallas. For twenty-seven out of those forty-two years, he worked for Motorola, Inc. in the Semiconductor Division. Once Stone retired in 2011, he decided that he wanted to come back to Sioux City. He stated, "When I retired in 2011, I decided that I wanted to come home and it has been very rewarding to me by being involved in many of the college activities that I was not able to participate in during my college years."
The URI to TrackBack this entry is: https://wordpress.morningside.edu/alumninewsletter/2017/12/12/alumni-spotlight-dick-stone-68/trackback/