Sophomore, Nayely Godoy manages her time between UPA club, homework, and her four year old son.
With all these responsibilities, Nayely is happy to have successfully completed her first year at Morningside University. She is planning on participating in a local May Term this year and possibly an overseas May Term her Junior year.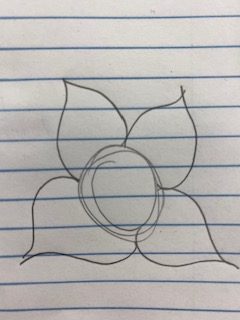 "I have to manage my time wisely for my four year old son," said Godoy. "I like to finish my homework at school, so I don't have to do it on my commute home."
I found Cassie in the Business department of Lewis Hall. I asked her if she liked to draw and her answer was 'yes'. I then presented her with a notebook and pencil for her to draw a doodle. She drew a flower.
When I asked her why she drew the flower, she said, "It's the first thing that came to mind."