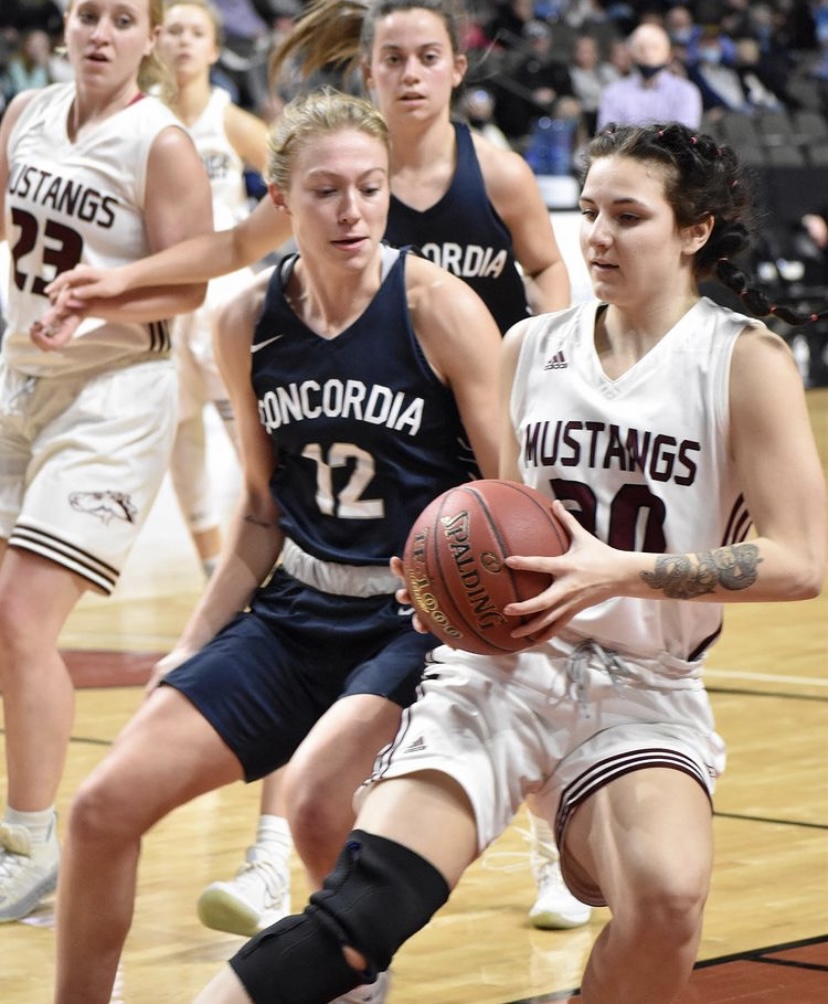 Hey guys and welcome to my first post! My name is Alexis Spier and I was born and raised in Gretna, Nebraska. I grew up with an admiring older brother. I looked up to his athleticism, his looks, his humor, and his ability to walk into any place like he owns it. I have the definition of loving, supportive parents.. who are obsessed with basketball just like me!
I went to Gretna High School from 2016-2020. I played basketball and soccer. Unfortunately my last two years of soccer, I was unable to play. An ACL injury and COVID cut my soccer career pretty short. My senior prom and graduation were also cancelled. However, I looked forward to my first year at Morningside College.
This is my second year at Morningside University. I was blessed with wonderful teammates who make playing basketball an honor. Many of my high school and even middle school friends are here at Morningside making it feel like home. This will be my second year working for the sports director, Mark Adkins, helping out with stats and really anything he needs me to do. This is just a stepping stone for me to reach my goal of being an announcer for the NBA.