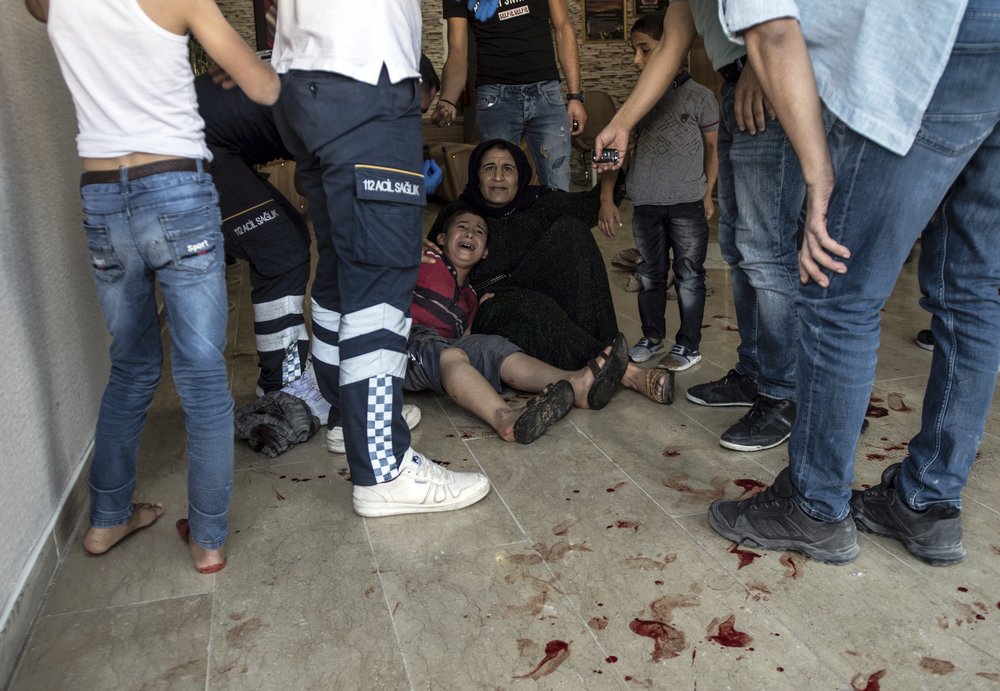 AKCAKALE, Turkey (AP) — Turkey pressed its assault against U.S.-allied Kurdish forces in northern Syria on Thursday for a second day, pounding the region with airstrikes and an artillery bombardment that raised columns of black smoke in a border town and sent panicked civilians scrambling to get out.
The U.N. refugee agency said tens of thousands were on the move, and aid agencies warned that nearly a half-million people near the border were at risk. The Turkish air and ground assault was launched three days after President Donald Trump pulled American troops from their positions near the boarder. Turkish Foreign Minister Mevlut Cavusoglu said the military intends to move 30 kilometers (19 miles) into northern Syria and that its operation will last until all "terrorists are neutralized."
I think Lefteris Pitarakis and Mehmet Guzel wrote this article very clearly for the readers to understand. It may not have used transition words like then, later, and before, like how we talked about in class, but I liked this article because of the way the authors transitioned from subject to subject. Iv'e noticed with the article #2 I just wrote, I have issues moving from one point to the other and making it flow and make sense. It helps reading articles like this and seeing how they use the information and quotes and transition to the next topic they are writing about. Also, I added the lead at the very top, is it ok to have a lead that is that long? Sometimes I have leads that are long and feel I need to condense it.