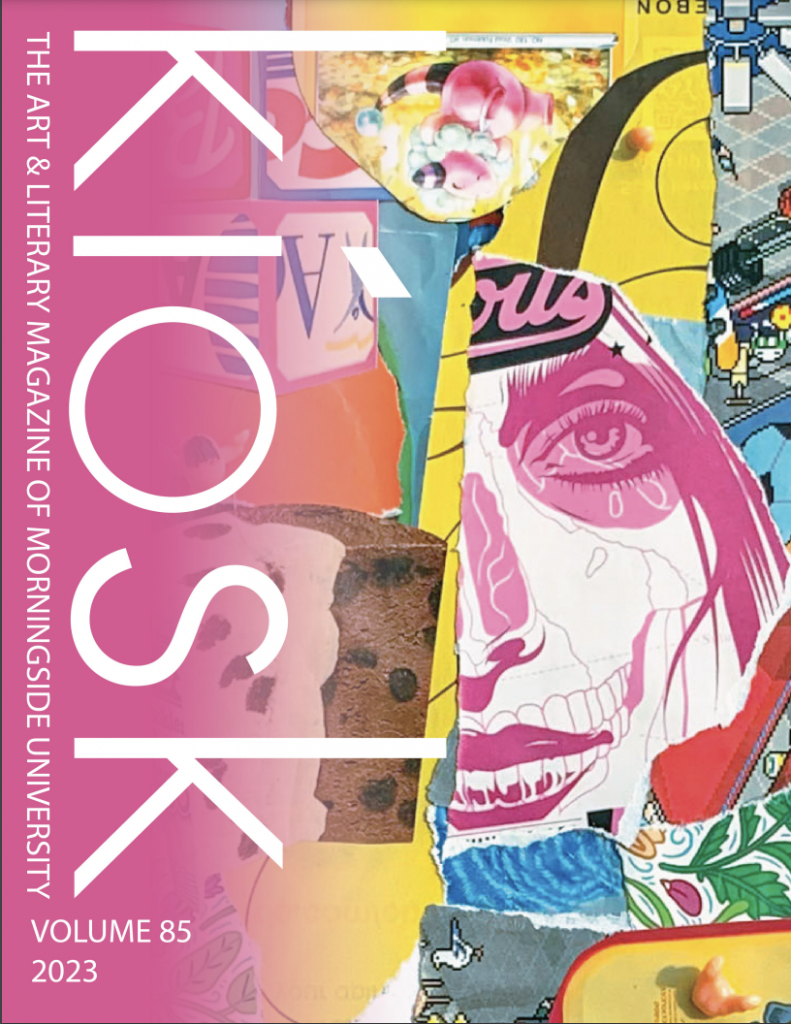 Kiosk accepts submissions at the end of the fall term and the beginning of the spring. We no longer accept email submissions and instead require all work to be submitted through one of our Google Forms (see below for links).
If you have any questions, please contact Kiosk faculty sponsor Dr. Leslie Werden (werden@morningside.edu).
Follow the links below for more information and submission forms for each genre.
Kiosk is no longer accepting submissions for its 2023 publication.
Creative Nonfiction Submissions