When I think of news magazines, such as Time, I see how art can capture moments. In a sense, literary magazines aim to do the same thing. Time is such an important part of our existence. This year's publication of Morningside's art and literary magazine focused on representing the present, commemorating the past, and looking forward to the future.
Our decision to have Needle's Highway on the cover in a wrap-around format encaptures the idea that time surrounds our art. Time has a direct correlation on the art we create, whether that is writing a poem in order to help us grieve or taking a photograph of something that makes us happy. Either way, the present moment has a direct correlation on the execution of art and what is created. I saw how nature can represent timelessness. Nature has withstood the past and points us to the future. One of the most important parts of living is our existence in and contribution to the ecosystem we are a part of. It is only by reflection that we can truly appreciate the world around us and the time we have within it.
The contents within the magazine vary with tone and topics, yet they all have something to say about the moment of their creation. From focusing on today's pop culture to capturing ancestors' stories, it's the thought and emotion that brings the pieces to life. My hope for you as the reader is when you look at this year's Kiosk publication, you can reflect on the year of 2021 and be inspired to create your own variation of present reflection.
I'd like to extend a personal thank you to the Kiosk advisors, Leslie Werden, Brendan Todt, and Jeff Gordon for their support in helping me step out of my comfort zone and take a chance. I'd also like to thank my associate editors – Evelyn Williams, Leah Estupinian and Madeline Keating – for their commitment to stepping up and leading their boards through the selection process. My Digital Design Editor – Rachel Steinkamp – continued Kiosk's online presence and created a more interactive experience. We appreciate the thirteen board members for their valuable comments and reviews. My last thank you belongs to my Art Director – Grace Russmann – who led her team of Assistant Art Directors – Lex Wurth, Megan Khyl, and Gracie Eli – through sleepless nights, encouraging the flexibility needed to create the physical copy of the magazine. Last but not least, the Kiosk would like to thank Morningside and all of the supportive community members and leaders who have made this publication possible.
All of us here at the Kiosk are excited to share with you a reflection of our talents and passions. Keep this artwork close, as a reminder of the last year, which was a year of changes and a year that must be remembered.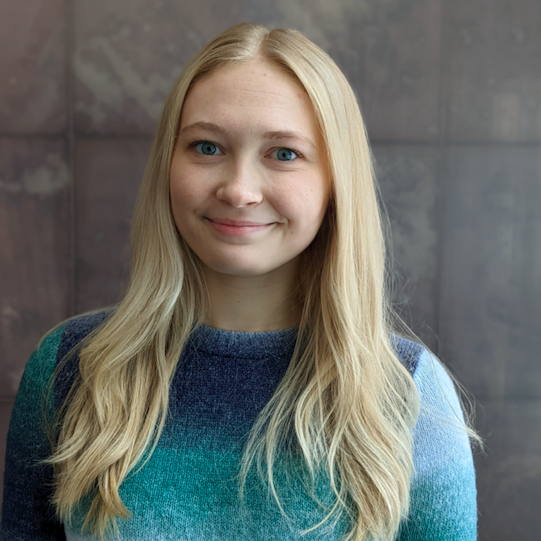 Kassidy Hart // Editor-In-Chief
---
Dear Reader,
2021 Kiosk gave me so much enjoyment. Kassidy and I were given the green light early on to be able to make this publication whatever we wanted it to be, with the major decisions being ours to make. As Art Director, I wanted this year's Kiosk to take on a style of its own while still paying homage to the styles of previous years. It was fun and interesting to work with a blank slate and be able to give the 2021 Kiosk a personality all of its own.
The ripped paper textures and bold sketchy lines throughout are meant to give the feeling of an old, worn, and well-loved publication, as well as symbolize the ugliness and frustrations that can come when writing literature or creating art. I am sure that all of the authors and artists featured in this year's Kiosk will agree that not everything they make turns out perfect on the very first try. Drafts are marked with red ink, and numerous sheets of paper are torn out of notebooks and thrown into the garbage before the right words lock into place. Hands cramp from holding the pencil too long in order to get the right shapes, and eyes strain from looking at the computer screen too long trying to digitize images straight from the imagination. The struggle that we go through to create is what makes art and literature so beautiful.
The Kiosk has always been a showcase of the best work from Morningsiders, and no words could describe how elated I am at how Volume 83 has turned out. My only hope is that you enjoy it as much as Kassidy and I enjoyed putting it all together.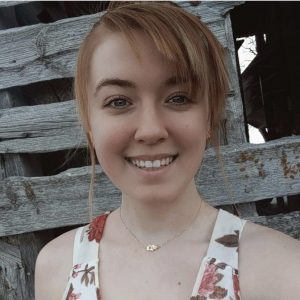 Grace Russmann // Art Director