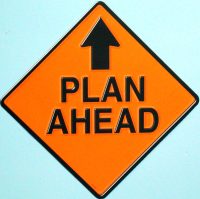 by Rachael Arnts–The eleventh annual Into the Streets is less than a month away, but before students can go "Into the Streets," a lot of behind-the-scenes work has to be done.
This year's official start to Into the Streets planning took place during Omicron Delta Kappa's (National Leadership Honor Society) April meeting last semester. There were elections to determine the two Co-VP's of Into the Streets. Returning VP Kelsey Brenner, along with newcomer Karissa Heckens were chosen to take the helm of the event.
Immediately following the election, a committee made up of 16 additional students was formed on a volunteer basis.
The 2017 goals are to have 80 organizations, 900 students, and every sports team participate.
During the summer, each committee member was given a list of organizations to contact for Into the Streets. The members had to keep track of how many times they tried to contact their organizations, how they contacted them, if the organization choose to participate, how many students the organization would like for the day, and what kind of work would be done.
Currently, over sixty organizations are expected to participate.
With summer over, it's now time for the final push to get everything set up. During the next couple of weeks, committee members will be contacting each of their organizations again to confirm its participation status. Members will also be visiting First Year Seminar classes, hanging up posters, and setting up information tables to spread.
The final tasks will consist of choosing, ordering and distributing the winning T-shirt design, matching up student groups to organizations, and ordering doughnuts and juice for the morning of the event.
T-shirt designs and group registrations are due by Friday, Sept. 15. This year's Into the Streets will be held on Wednesday, Oct. 4, beginning at 8 a.m. in Eppley Auditorium.