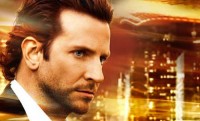 By Miranda Christian–
Limitless, starring Bradley Cooper, was disappointing. I would give it 2.5 out of 5 stars. The movie is listed as a mysterious and suspenseful science fiction fantasy, and while it was suspenseful, there seemed to be something lacking.
Eddie Morra (Cooper) is an author who is struggling with writer's block. Eddie bumps into an old friend who then gives him the drug NZT. This drug allows people to use the 90 percent of the brain we never use, basically giving them "limitless" potential.
As the plot unfolds, Cooper's character takes Wall Street by storm and is recruited by Carl Van Loon, played by Robert De Niro, to help him broker the largest merger in corporate history. Eddie now faces the pressure of keeping his secret hidden and his stash of NZT safe and supplied. Along the way he meets some enemies, of course, including a gangster who knows his secret. The attempt to stay in control and alive with the side effects from the drug is the most thrilling part of the movie.
The plot seemed to drag on in the middle. The beginning and the end were full of action and excitement, yet in between it seemed as though the writers didn't know what to do with Cooper's character. The script lacked power and although Cooper gave a good performance, it is the same role he always seems to play.
A twist at the end of the movie was some-what predictable, but there was surprise to what happens to Eddie Morra.  I would recommend waiting until DVD to see this movie.