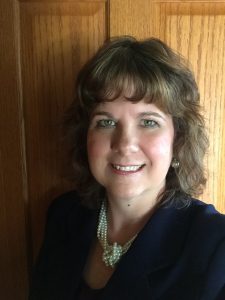 When deciding on furthering her academic career, Judith Stanton chose Morningside because of its reputation and location.
"I heard Morningside College had an excellent curriculum, and they were highly recommended. Sioux City is my hometown, and Morningside feels like home."
Stanton is a 2013 graduate of Morningside College with a Bachelor of Science in integrated community service. She believes that the best part about Morningside College is the people.
"The advisors, professors, and friends I've met at Morningside College have
developed into lasting relationships. I love the people and the positive atmosphere everyone creates. The people are so special at Morningside College. It's nice to come back and visit with professors; they are life-long mentors. I enjoy attending the sporting and music events."
With her integrated community service degree, Stanton worked as an assisted living manager for one year. In this role she helped families through transitional consultation services. In 2016 Stanton formed Senior Lifestyle Advantage LLC.
"Senior Lifestyle Advantage magazine reaches families and seniors who are looking to enhance their life and live a longer more fulfilled life. We circulate 10,000 copies each issue, with the premiere issue being voted 'Most Engaging' on issuu.com"
It is Stanton's view that Morningside College built the foundation of experiences that encouraged her success.
"Graduating from Morningside College was an accomplishment. Also, completing the Clinical Outcomes Certificate at the graduate level helped develop my skills of leadership. I couldn't have imagined being a publisher of Senior Lifestyle Advantage magazine; we are looking forward to giving back to our seniors, families, and communities. Raising our family, being married to my best friend, Scott Stanton, for 26 years, and fulfilling a dream of owning a company – if you can dream it, you can do it! Never quit, and find the people in your life who encourage the dream"

The URI to TrackBack this entry is: http://wordpress.morningside.edu/alumninewsletter/2017/01/24/check-it-out-alumni-spotlight-16/trackback/