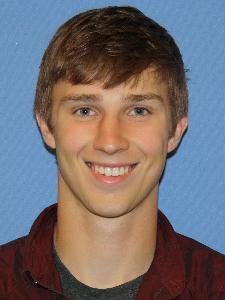 Joshua Doering of Hubbard, Iowa, is a senior currently majoring in business administration with an emphasis in finance and marketing and minoring in agriculture business.
Doering chose Morningside College mainly because of its size.
"I loved the connections to professors and students based off the small-school feel, the good reputation as a business school and also the chance to continue my sports career through basketball and track."
Doering has been involved in Morningside College Entrepreneurship Group since his sophomore year.
"Joining Entrepreneurship Group has given me the chance to build and refine many important skills and make connections that have positively impacted my time at Morningside."
He views E-Group as apart of the foundation for launching his own business, Seed Slide.
Seed Slide is a device that allows farmers to safely open and and unload large seed boxes.
"Since Seed Slide's inception, it has been a roller coaster of experiences that have shaped into one fun ride."
Doering started designing the product for use on his family's farm due to dangers faced by his father and grandfather.
Since then he has had many accomplishments, including being nominated to be the Silicon Prairie Student Entrepreneur of the Year and winning the CEO National Pitch Competition.
"While helping to build my résumé, my work with Seed Slide has grown into a sustainable business, truly making an impact in the agriculture industry by adding safety and convenience into farming operations."

The URI to TrackBack this entry is: http://wordpress.morningside.edu/alumninewsletter/2016/11/17/student-spotlight/trackback/