Morningside College celebrated Homecoming September 30 and October 1 and 2. It was great to see so many alumni and friends back on campus. We hope you had a great time attending events, reuniting with your friends and making new ones. If you were unable to experience Homecoming in person, we captured some great photos so you can share in the experience.
We'd love to see the photos you took.  Please share your Homecoming photos with us by sending an email with them attached to alumni@morningside.edu.
---
1956 and 1966 Class Reunions
Dinner with the President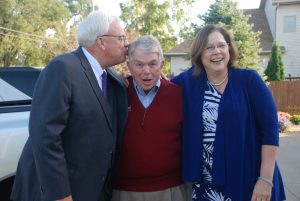 Members of the 1956 and 1966 classes were invited to socialize at a dinner at President John and Robin Reynders' home. Graduates enjoyed reminiscing and looking at old yearbooks. Click here to see more.
Friday Night Festivities
Alumni & Friends Gathering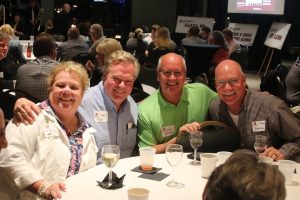 Alumni and friends gathered Friday night at Bev's on the River to reconnect. The reunion class of 1991 and the affinity groups AOII, Cross Country & Track and the Jazz Band reunited and reminisced over dinner.  Alumni also enjoyed a performance by the Morningside College Jazz Band. Click here to see more.
Morningside College Volleyball
Morningside vs. Grace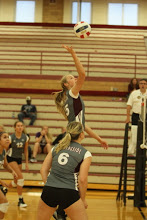 Morningside's volleyball team scored five wins in its last seven matches with a 25-18, 25-19, 25-9 sweep of Grace University in Friday's non-conference match in Allee Gymnasium.  Click here to see more.
Amazing Mustang Race
Campus-Wide Obstacle Course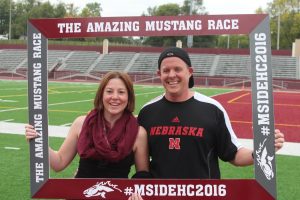 The inaugural Amazing Mustang Race kicked off Saturday's Homecoming festivities.  Teams of alumni, faculty, staff, students and families followed clues through campus and completed six challenges before racing to the finish line at Elwood Olsen Stadium.  All seven teams that competed won tickets to spend at the Taste of Morningside. The race was followed by a pancake feed for all alumni and friends.  Click here to see more.
Campus Tours
Explore the Campus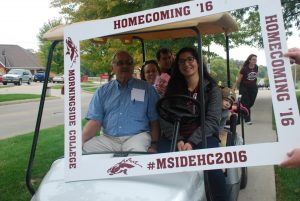 On both Friday and Saturday, campus tours were provided so alumni and friends could see the changes across campus and share stories about their days at Morningside. All tours began and ended at the Dimmitt Alumni House. Click here to see more.
M-Club Luncheon
Alumni Athletics Celebration & Awards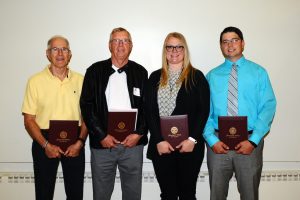 The annual M-Club Luncheon was Saturday morning in the Yockey Family Community Room to induct new members into the M-Club Hall of Fame. The 2016 M-Club Hall of Fame inductees were Dani Gass '09, Chris Johnson '06, Ken Stripling '60, Dan Travaille '66 and the undefeated 2008-09 NAIA Division II Women's Basketball National Championship Team.   Click here to see more.
Morningside College Football
Morningside vs. Concordia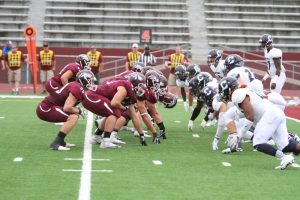 No. 6-ranked Morningside celebrated Homecoming with a 55-13 victory over Concordia (Neb.) on Saturday at Elwood Olsen Stadium. Spectators were able to enjoy the Marching Mustangs, who provided half-time entertainment and extra support from the stands. Click here to see more.
Taste of Morningside
Post-Game Party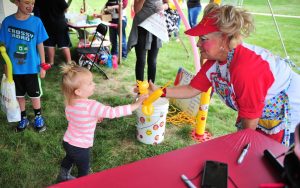 Students, alumni, family and friends enjoyed food from local favorites and beverages of all kinds. Children had fun with games and activities for just them. The Massive Brass Attack provided musical entertainment. Click here to see more.
Morningside College Soccer
Morningside vs. Concordia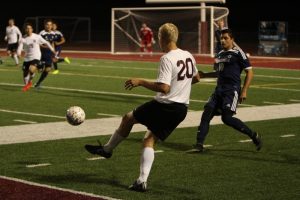 The Morningside College women's and men's soccer teams battled Concordia on Saturday at Elwood Olsen Stadium. Fans watched the Mustang women get edged out 2-1 by the Bulldogs.  The men also suffered a 3-0 loss. Click here to see more.
A Look Around
Campus Photos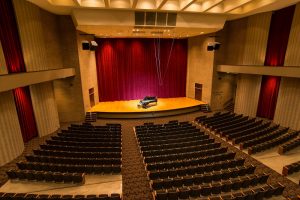 Morningside College was founded in 1894.  During the past 120 years, the campus has grown into one of the most beautiful spaces in Siouxland. Take a moment to see if you recognize any of your favorite buildings. Click here to see more.

The URI to TrackBack this entry is: http://wordpress.morningside.edu/alumninewsletter/2016/10/31/whats-happening-on-campus-a-recap-of-homecoming-2016/trackback/